Nursing/Care home flooring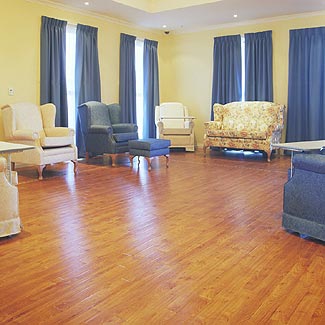 We have many clients with Nursing Homes throughout South East/South West London and Kent.
We offer a large range of specific impervious-backed carpets and non-slip safety vinyl to cover all the requirements of a Nursing Home. As Care Home staff  are busy people, we understand that time is an important factor. Recognising this, we are happy to bring healthcare flooring and carpet samples to you, at your convenience.
Our flooring and carpet fitters are experienced in a variety of challenging environments and recognise the different requirements when working in a Nursing Home. They are very careful and understanding of residents' circumstances and always carry out their duties respectfully and safely.
Reliability is paramount when needing to respond to a particular time frame. This need not be a problem; we excel at our 'before' and 'after' care services and of course, all our work is fully guaranteed.
Just give us a call. We would be delighted to offer our experienced and thoughtful services to you and it's all at no extra cost!