Commercial Karndean Flooring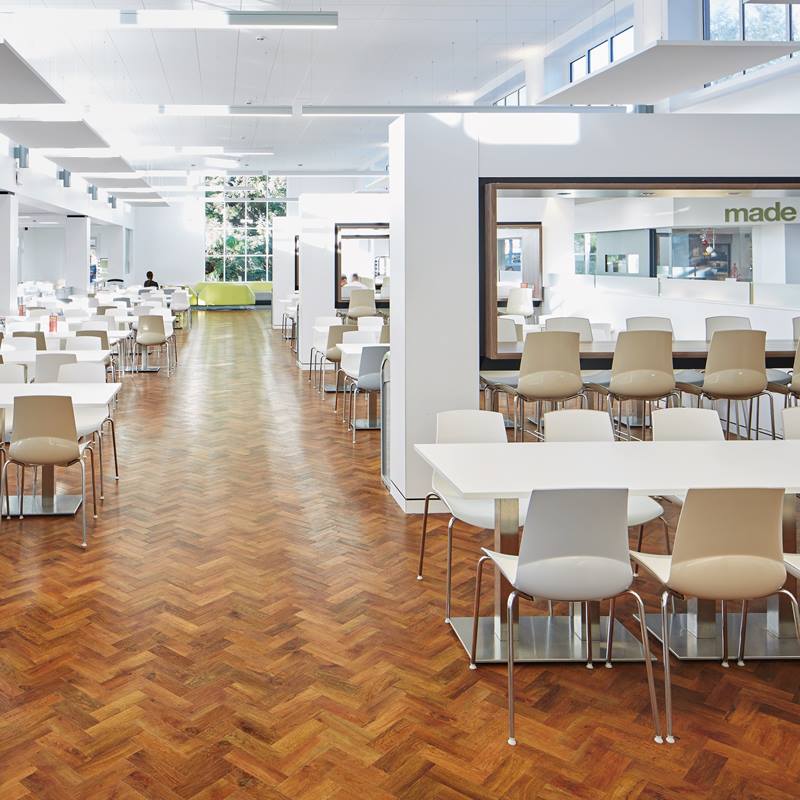 Karndean brings you the look and feel of natural products – with none of the drawbacks. Choose from a full spectrum of contemporary designs with a range of unique sizes, tones and effects. And see how the realistic look of stunning, natural effect products creates the perfect atmosphere for any commercial environment.
As the leading manufacturer of innovative, luxury vinyl floors, Karndean are passionate about quality textures and progressive design. Their beautiful yet practical flooring is incredibly quick and easy to install. And durable planks and tiles won't split or crack with age. All of which means truly cost-effective, low-maintenance flooring.
Before you call us and make an appointment with Andy Walter, please feel free to look at the Karndean website to view all aspects of the product and installation.